From our plant in Prince Edward Island on Canada's east coast, we supply customers across the country and export products to the United States. Our clients range from large international corporations to individuals who need a small quantity of bags.
Many of our customers are food dealers who operate sophisticated packaging warehouses and ship large volumes of food products. We supply family operations and processors of fish products, shellfish, animal feed, sugar, flour, and others dry goods.
Our customer service folks are on hand to work with clients to determine and provide the type and quantity of packaging your business requires.
Our passion is creating positive relationships with customers.
PEI Bag Co. will add value to our customer's business by providing packaging products, packaging machinery, and industry-related problem resolution services.
We value our people.
We understand our customer relationships are the foundation of our success.
We pride ourselves on the quality of our products, expertise, and service.
We act with integrity and are a trusted partner.
We strive to provide environmentally conscious solutions and to reduce our carbon footprint.
We are committed to prosperity for our employees, customers, shareholders, and our community.
For nearly a century, PEI Bag Co. has established and maintained an enviable reputation for producing high-quality packaging materials while remaining competitive in the marketplace.
The marketplace is demanding increased standards and performance for food safety and quality as reflected through third-party certification to a more difficult food safety standard.
To meet customer and marketplace expectations, the PEI Bag Company has strategically decided to demonstrate its commitment to quality by certifying its quality system to the standard of the Global Food Safety Initiative (GFSI).
For a packaging company, this level of globally recognized quality is achieved through the design and implementation of a Quality System that meets the stringent standards of the IFS PACsecure Packaging Standard which falls under the umbrella of the GFSI.
In 1935, three Island entrepreneurs—Leslie F. Simmons, Lorne H. MacFarlane and Silas H. MacFarlane—saw an opportunity to meet the packaging requirements of Prince Edward Island's growing potato industry.
They began manufacturing jute potato bags, and in 1936, their business was incorporated as the Prince Edward Island Bag Co. Limited. Today, the business is still in the family, owned by its founders' descendants.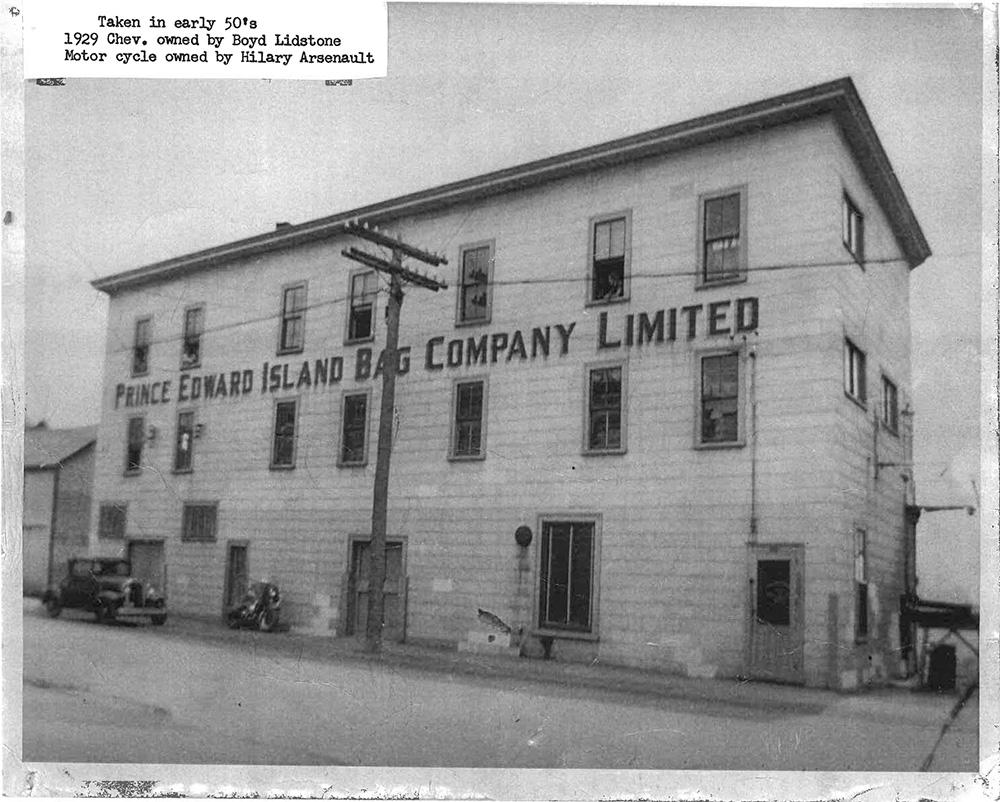 IFS PACsecure is a GFSI-recognized Standard for the assessment of packaging material suppliers and converters. It is a result of the cooperation between IFS and PAC–Packaging Consortium and refers to the well-established PACsecure Standard, which was developed with the support of leading food and packaging material companies in North America.
IFS PACsecure is a risk-based Standard to assess packaging material manufacturers.
It is a product and process certification that offers a number of benefits to companies striving for excellence in quality and safety, and seeking a competitive advantage in their marketplace.
The Standard has a strong focus on checking compliance with customer requirements.
Question answered by IFC PACsecure audit: Is a supplier capable of delivering safe products according to the agreed product specification?
What differentiates IFS PACsecure from other packaging material standards?
The requirements of IFS PACsecure are more flexible than other standards
IFS PACsecure certification is granted based on the degree of fulfillment.
The Standard also considers compliance to customer requirements.
Additionally, the checklist of IFS PACsecure contains example questions to be addressed to the company during the audit, as well as examples for Major and KO situations.
The IFS evaluation system shows to what extent the requirements are met, giving a clearer view on the status quo of the audited company.