Flexible Intermediate Bulk Containers (FIBCs)
Haul heavy loads of produce or bulk materials with our FIBC's made of durable woven polypropylene. Ideal for transporting heavy products throughout your production operation.
Flexible Intermediate Bulk Containers (FIBCs)
PEI Bag Co. Ltd. stocks standard sizes of potato bulk bags, also known as Flexible Intermediate Bulk Containers (FIBC). These bags are made from woven polypropylene fabric and are designed to maximize storage during transportation.
We specialize in potato and onion, however, we can source and supply for other areas and industries. Other features include: ventilation panels for airflow, discharge spout at the bottom, open top for easy filling and airflow, duffle top for protection during transport, and standard 4-loop design for forklift handling. The typical size for a FIBC is 36" X 42" X 62" – 2500 lbs, but we also special order FIBCs to fit customer specifications such as custom sizes, colours, and fabric for use in all dry goods applications, with capacity up to 3500 lbs.
PEI Bag Co. offers a number of filling options. The type that best suits you will be determined by the requirements of your machinery and the type of product to be stored. If damage to product isn't a concern, a top may not be necessary. If it is, a duffel top with draw string will give you air flow, while a cone top provides easy filling. To customize your option according to need, spouts and other filling systems can be attached. Types of filling options include:
Open Top
Open Top with Tightening Holes
Open Top with Drawstring
Tie Down Flap
Duffle Top
Filling Spout
Discharge options available from PEI Bag Co. are designed to meet the needs of a wide variety of end-users. Making the right choice is time and money efficient. For one-time-use bags, a flat bottom bag that can be slit to discharge its contents may be the best choice, but for those requiring reusability, a number of spout options are available. These include:
Plain Base
Discharge Spout
Discharge Spout with Iris Protection
Discharge Spout with Protection Flap
Discharge Spout with Petal Closure
Full Open Base with Protection Flap
Quick Discharge with Protection Flap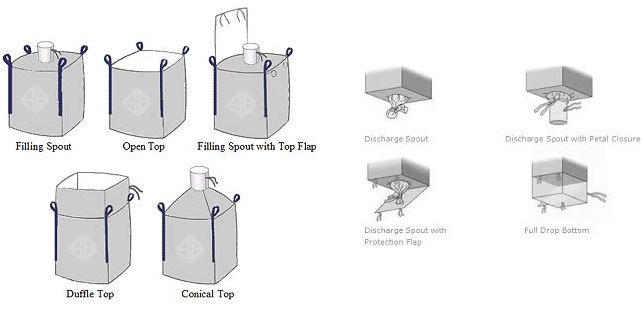 FIBCs 36 x 42 x 62, standard for 2500lbs potatoes
36 x 42 x 80, 3000lbs
FIBCs can be sized according to customer requirements
Woven polypropylene fabric
Standard design
Standard open or duffle top
Various filling and discharge options can be utilized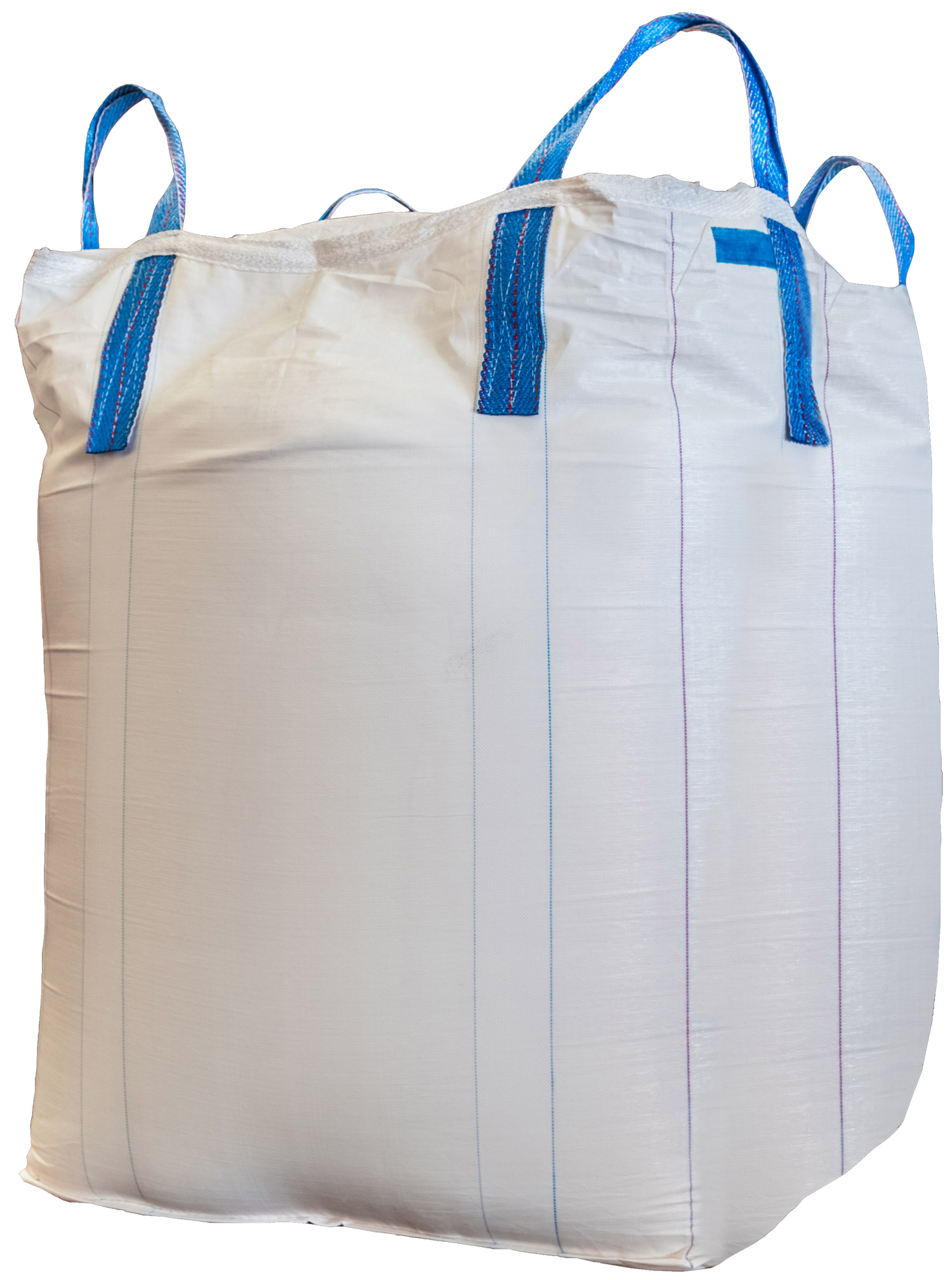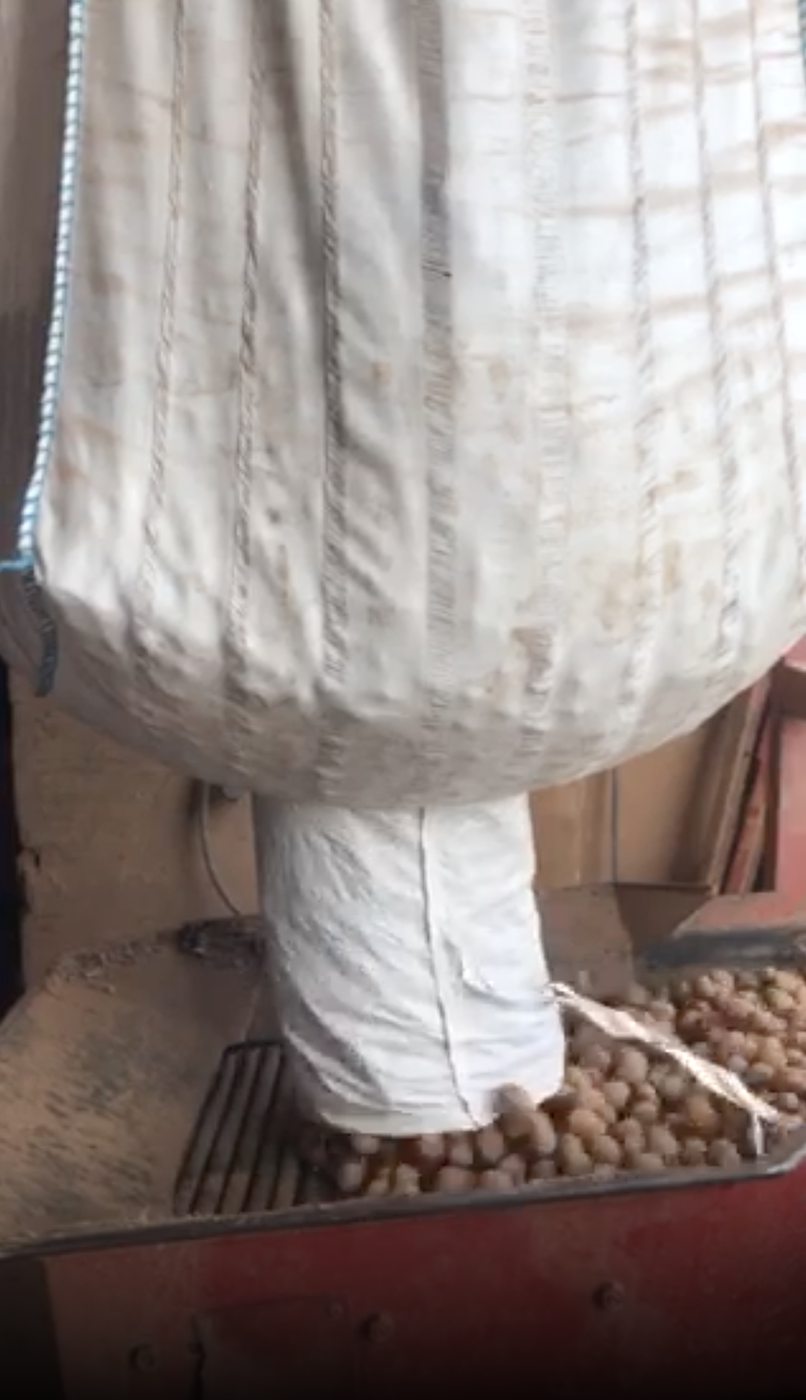 We'd love to discuss your FIBC needs.